Regular price
Sale price
€15,00 EUR
Unit price
per
Sale
Sold out
Mycelium on wood plugs/dowels is used to colonize mycelium on hardwood logs. This way, we can easily grow mushrooms outside in the garden. The wooden plugs are stored in recycled glass jars. There are between 100 and 120 plugs each jar. We drill the hardwood logs with an 8 mm drill and insert mycelium plugs into the holes. The holes should be about 15 cm apart.
All the information you need to successfully grow mushrooms on logs can be found here .
Mycelium on wooden plugs has a shelf life of at least 6 months. The shiitake mycelium turns brown over time, while other types of mushrooms have a white or yellowish mycelium.
If you need larger quantities of plugs (500 or more), contact us to prepare them especially for you.
We regularly sell wooden plugs with the mycelium of blue oysters ( Pleurotus ostreatus ), shiitake ( Lentinula edodes ), lion's mane ( Hericium erinaceus ) and reishi ( Ganoderma lucidum ). If you would like to order plugs with the mycelium of other types of mushrooms, let us know so that we can prepare them especially for you. In our mushroom collection we also have:
- Coral tooth (Hericium coralloides)
- Italian oyster (Pleurotus pulmonarius)
- Turkey tail (Trametes versicolor)
- Pippino/Poplar mushroom (Arocybe aegerita)
- Shimeji ( Hypsizygus tessulatus)
Delivery

We charge a shipping fee for delivery.

Packages are sent on Tuesdays via Pošta Slovenije. You can expect delivery within three working days at the latest.
Handshake

After opening the original packaging, the mycelium is best used at once, but before opening it can be stored in the refrigerator for up to several weeks.
View full details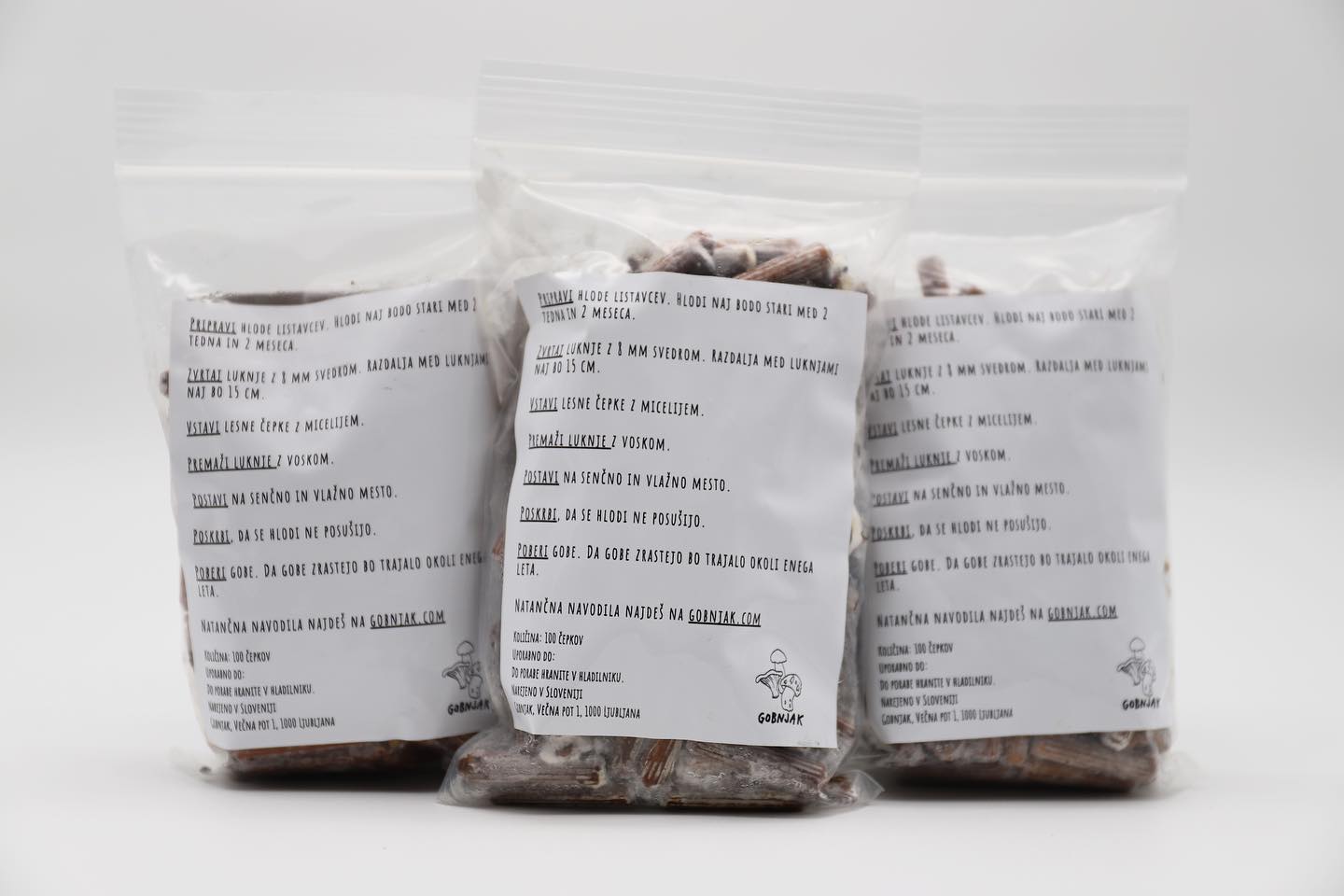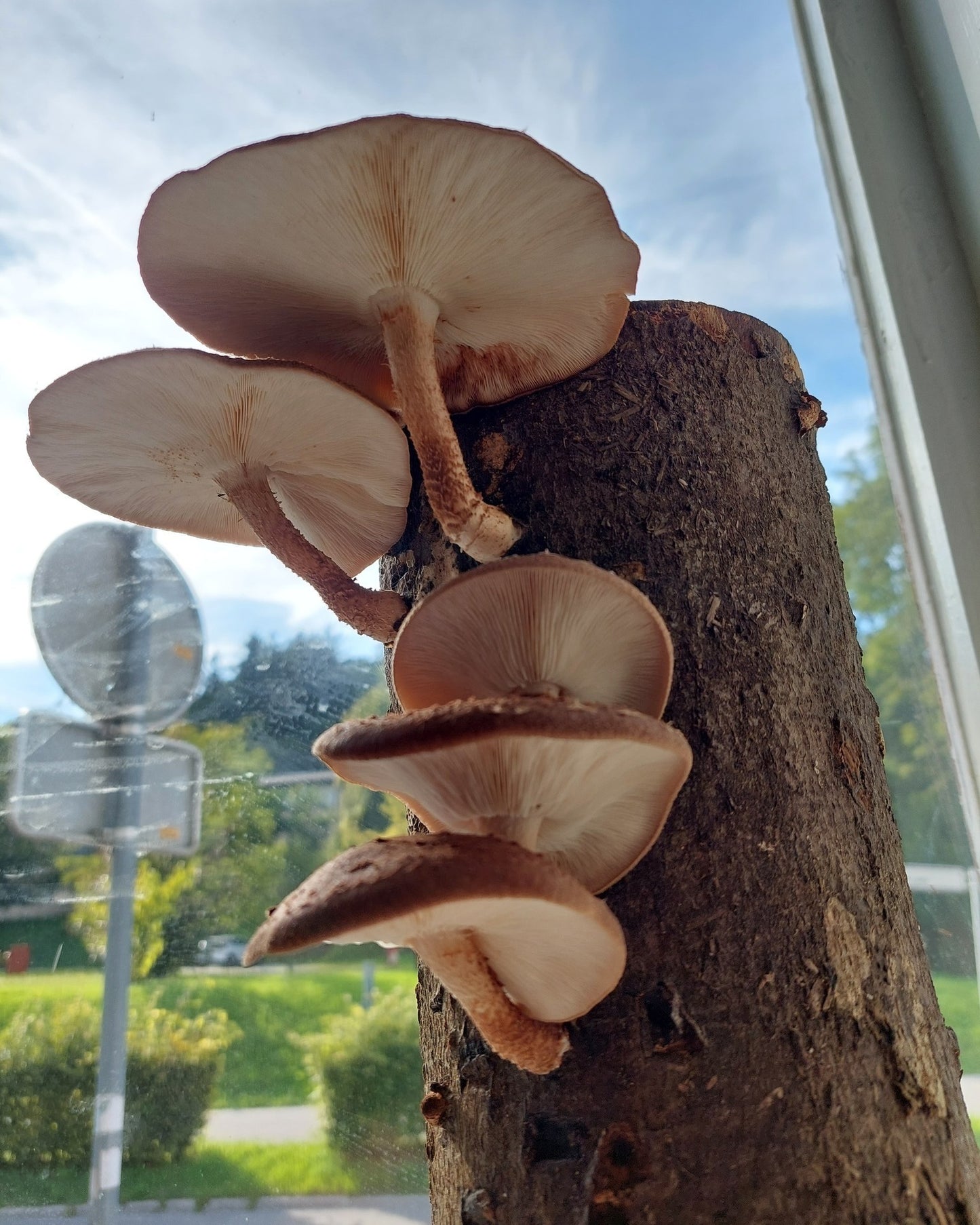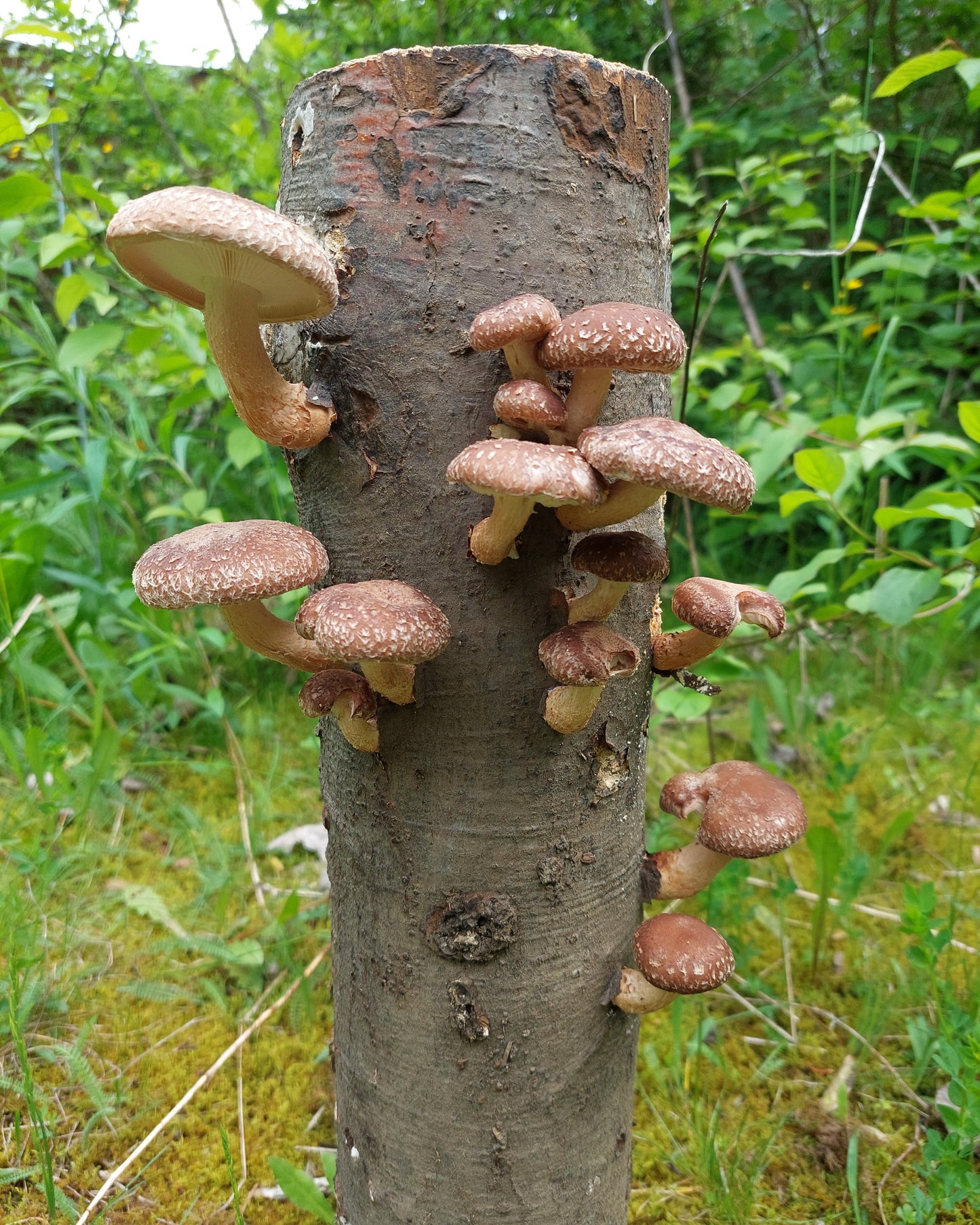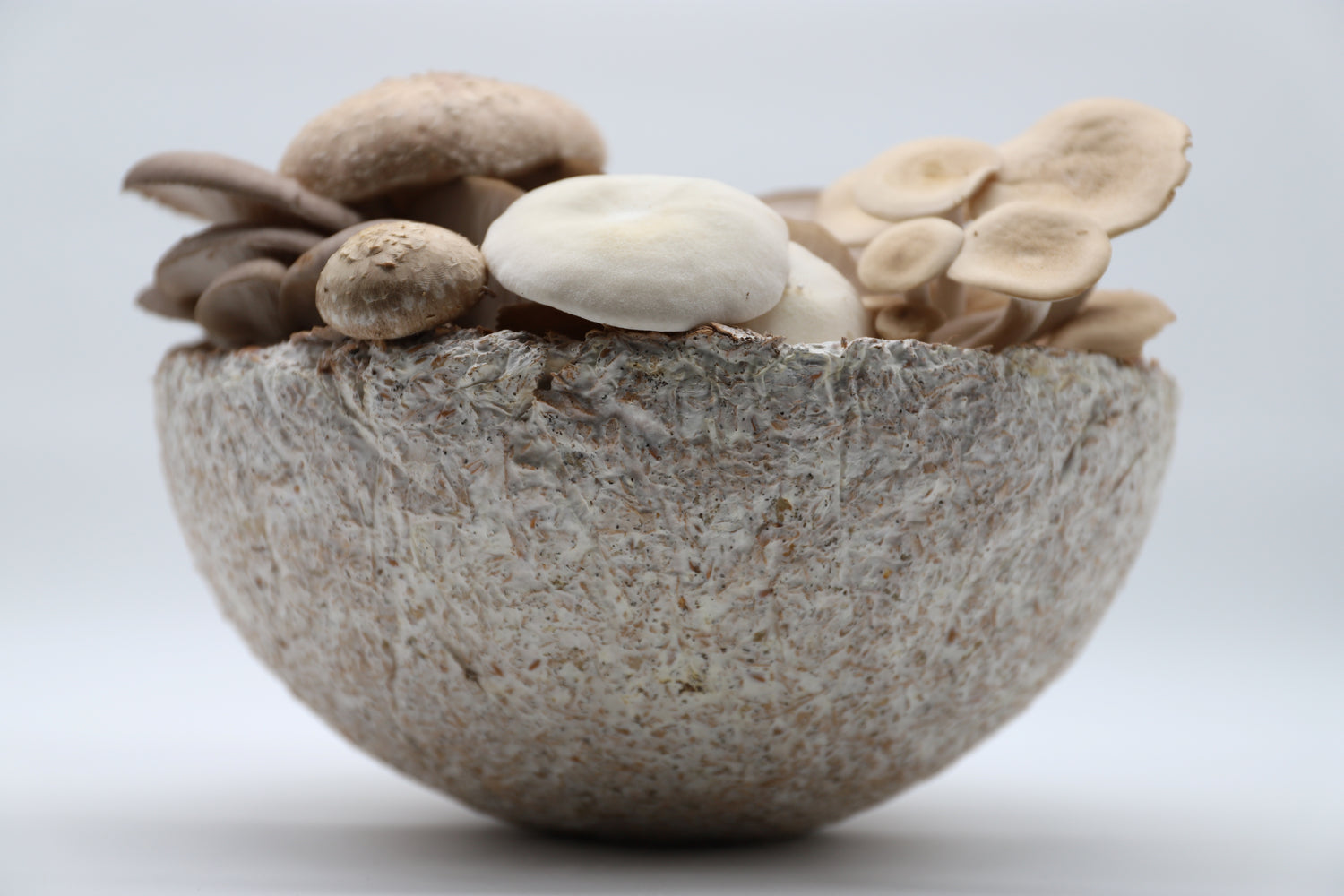 The mycelium connects
Did you know that the mycelium of certain types of fungi can bind the material on which it grows so strongly that various products can be created from it?
Less common types of fungi

If you are interested in the mycelium of any of the species that you cannot find on the site, write to us. We may have it in our collection of edible and medicinal mushrooms.

The mycelium does not rest

If the mycelium is left at room temperature, it may happen that it grows over the filter and forms mushrooms, so it is necessary to store it in a refrigerator (2-4°C).